JOINT NYACT - NYSSIU 2021 FALL CONFERENCE
Presented as a Live and Virtual Event
Wednesday, October 6, 2021
8:00am - 3:00pm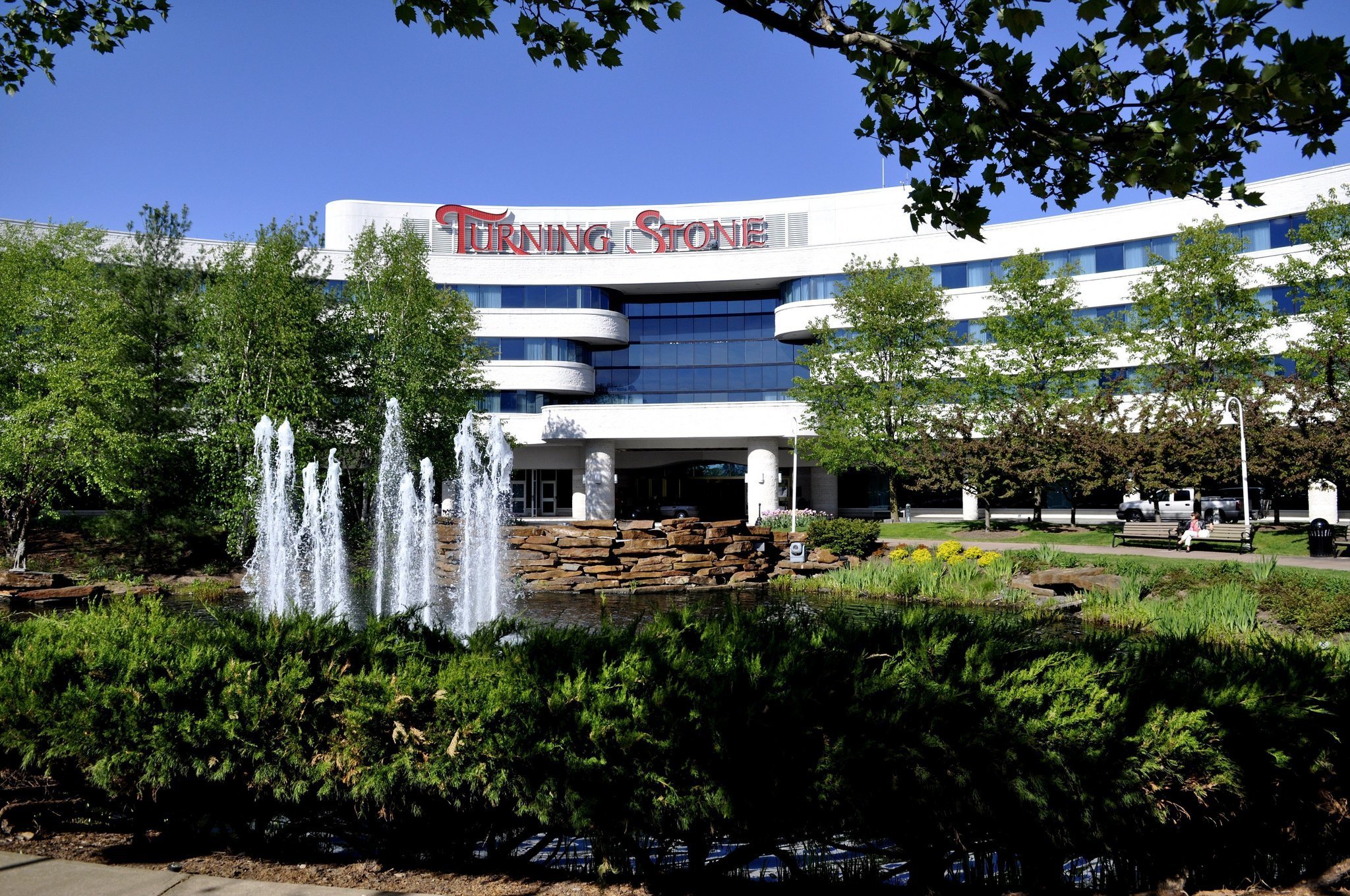 TURNING STONE RESORT & CASINO
5218 Patrick Road, Verona, NY
Cypress Room
Conference Registration Deadline: Friday, October 1, 2021 by noon
We're planning the path to success and safety for all this fall. The Fall Conference will be offered as a live event and virtually—so everyone, everywhere can join together. In-person registration will only open to attendees that have proof of either a completed Covid19 vaccination record, or a negative Covid19 test from within 72 hours prior to arrival to insure everyones safety and well-being. All in-person attendees will sign a Waiver and Release of Liability for Communicable Disease when registering.
To make your room reservation, contact the Turning Stone Reservations Team directly at
1-800-771-7711 and reference NYACT
Overnight Accommodations: $179.00 per night
Room Block Deadline: Monday, September 13th, 2021
8:00-8:30 AM
REGISTRATION – COFFEE & DANISH – PLEASE VISIT OUR SPONSORS
8:30-8:45 AM
WELCOME & UPDATES
NYACT Director Abby Curro
NYACT Chair Nichole Soriano
NYSSIU President James Egner
8:45am - 9:45am
Programming to be Determined
9:45-10:00 AM
BREAK – PLEASE VISIT OUR SPONSORS
10:00-11:00 AM
Programming to be Determined
11:00-11:15 AM
BREAK – PLEASE VISIT OUR SPONSORS
11:15-12:15 PM
Programming to be Determined
12:15-12:45 PM
LUNCH BREAK

12:45-1:45 PM
Programming to be Determined
1:45-2:00 PM
NICB UPDATES & LEGISLATIVE UPDATES
* Scheduled to speak; subject to change.
Registration:  Live or Virtual
NYACT, NYSSIU, and IASIU members: $60
Non-members: $150
NYS Law Enforcement/Government Personnel: Free
---
Who Should Attend:  All Insurance SIU, Auto, PIP and Property Claims personnel, Law Enforcement and Prosecutors.
Conference Registration Deadline: Friday, October 1, 2021 by noon
If you have registered to attend either the live or virtual presentation, but find yourself unable to attend, you must cancel your registration by no later than noon on Wednesday, September 19th, or NYACT will be charged and, therefore, must then pass the cost along to you. If you cannot attend, please feel free to send a substitute individual on your behalf.
Attendee Information:
Information for registration, room reservations and the agenda will be forthcoming.
You must register and be vetted to attend the event.
If you already have a NYACT profile, please sign in and register under your profile.
Anyone not preregistered and vetted will be removed from the virtual training.

Dress Code for in person attendees: 

Business casual. 

In-person attendees will be served a continental breakfast and buffet lunch.

Your Certificate of Attendance will reflect however you input your information so please use proper sentence case when completing registration (ie: Jane Smith, ABC Insurance Company).

Overnight Accommodations: Reservation Deadline: SEPTEMBER 13, 2021. Call the Reservations line (800) 771-7711.  Room Block rate is $179.00 per night - Please be sure to ask for the NYACT Room Block.
** Turning Stone Resort and Casino – Guest rooms will be available starting at 3:00 pm on the day of arrival and are reserved until 11:00 am on the day of departure.  Early arrivals and late departures may be extended depending on hotel availability.
THIS WILL BE A GREAT MEETING! WE HOPE YOU WILL BRING SEVERAL GUESTS! PLEASE EXTEND INVITATIONS TO LAW ENFORCEMENT, DAS, ADAS AND YOUR FAVORITE ADJUSTERS.
---
COME EARLY FOR THESE OTHER EVENTS ON OCTOBER 5, 2021!

 
P%NYSSIU CHARITY GOLF CLASSICPd
For information, contact James Egner at [email protected]
♥♠ EVENING NETWORKING SOCIAL♦♣
7:30 PM
Upstate Tavern (2nd Floor, above the Casino)
No Reservation Needed ~ Cash Bar